Lind Invest is an independent holding company located in Aarhus. We make investments in companies – listed and unlisted – and create value through a proactive ownership and with a strong focus on value creation and transparency.
Investments are made by a clearly defined strategy, and management of every investment is based on a strict risk policy and -management. Lind Invest wants to focus on the niches and segments of the market that is not always thoroughly analysed by other market participants. This means that we are niche investors in a segment where not only capital forms a successful investment.
---

Lind Invest achieved a highly satisfactory year in the Group in terms of both strong financial results and a strategic positioning for the coming years. Read it here.
In this part, you will get a taste of how Lind Invest is organised and learn more about our culture as well as what it means to work in the professional and informal environment that characterises Lind Invest.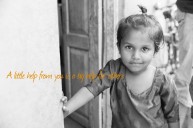 In Lind Invest, we believe that everyone has a responsibility – a responsibility for each other and the society that we have all chosen to be a part of. We wish to support and engage in projects that create social as well as societal value.